Pronation is a natural movement of the foot that occurs when your foot lands on the ground. Some people pronate more than others and when this occurs it can cause heel, arch pain and flat feet. Find out what pronation is and what you can do to improve to reduce symptoms.

What is Pronation?
Pronation refers to the way your foot rolls inwards as it strikes the ground. This movement allows for shock absorption through the foot on impact with the ground and helps protect your ankles, knees, hips and spine.
Pronation is a natural movement of the foot and is required for you to flow through your steps and absorb the shock impact from hard surfaces. However, it is when there is an excessive pronation that injuries occur, such as bunions, ankle sprains, heel spurs, plantar fasciitis, knee pain and achille tendon.
The opposite to pronation is supination which is where when you walk you have a higher arch, limited pronation and walk on the outside edge of your feet.
Causes of Pronation
Pronation can be caused by several reasons. The most common is through genetics or obesity as the added weight can put pressure on the ankles.
Other causes include:
Leg Length – When one leg is longer than the other.
Hard Surfaces – Constantly standing on these surfaces.
Knocked Knees - When your knees turn inwards.
Pregnancy – Pressure from added weight.
Treatment for Pronation
To treat pronation, manage pain and reduce injury, you should avoid wearing high heels and invest in good quality footwear that has arch support built into the footbed. Our brands such as Vionic, Strive and Skechers Arch Fit™ have a wide selection of these.
You should also consider buying shoes with a fastening around the ankle for extra support, such as laces, a hook and loop or a buckle. Slip-on shoes have poor support and are not recommended for people with pronation.
Corrective orthotics can be worn inside your shoes to help realign your feet and allow pressure as you stand to be directed towards the outside of your feet.
You should seek professional help and advice to find out what the right treatment is for you.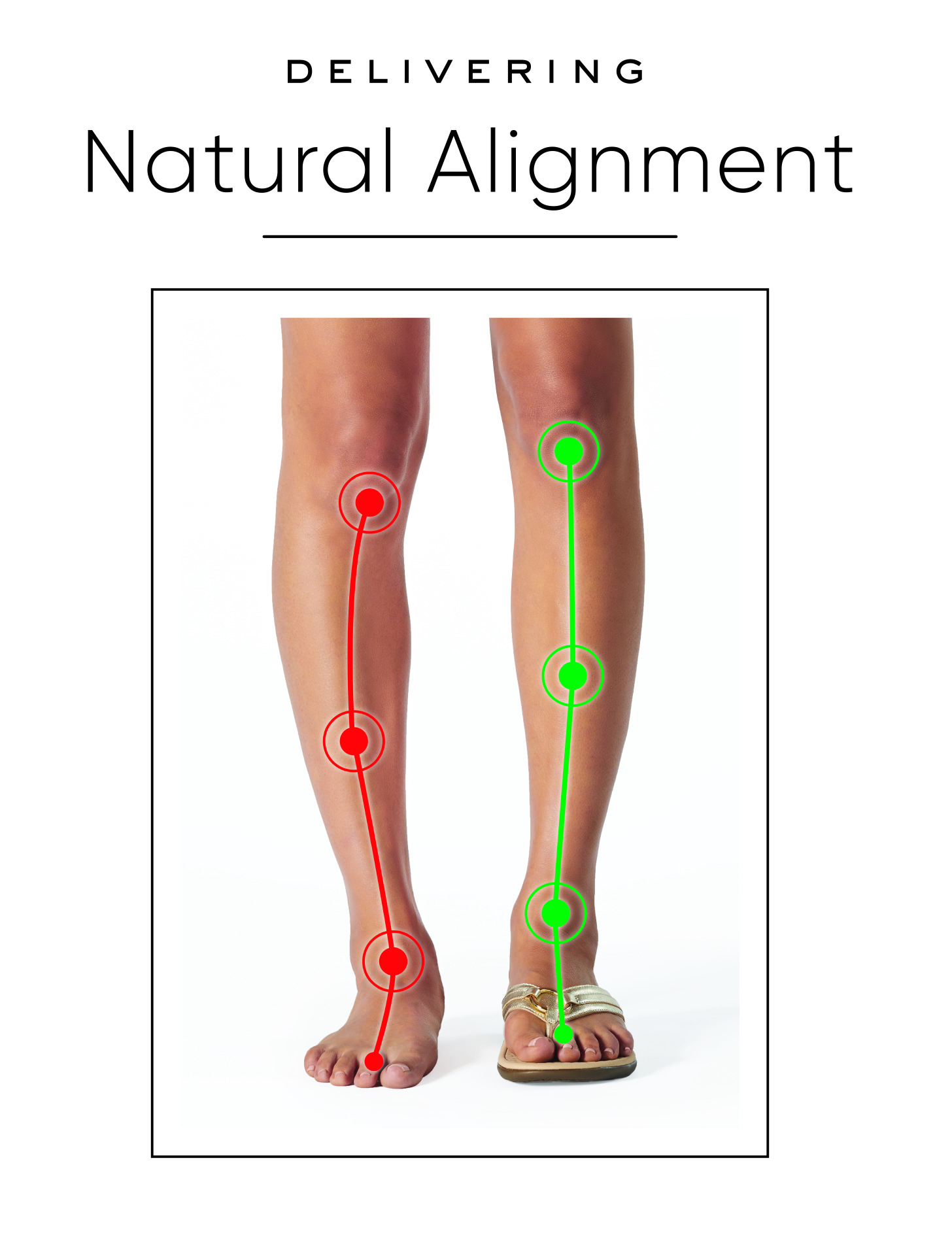 Frequently Asked Questions
Can you fix pronation?
Pronation can be improved by wearing good quality shoes that support the feet and provide arch support in the foot bed. You can also use orthotic insoles in your shoes for extra support. Discover a range of arch support orthotic insoles and quality footwear for men and women at Simply Feet.
Does pronation mean flat feet?
Flat feet are associated with pronation when the foot leans inward of the ankle bone. However, flat feet are also known as fallen arches, and occur when the main arch of the foot has lost its shape. Read more about flat feet on our Fallen Arches foot health page.
What happens if you don't fix pronation?
If left untreated pronation can put strain on the muscles, tendons and ligaments that support your arches. This may increase the risk of injury to your foot or leg overtime.
Our favourite Arch Supported Footwear