Explore our collection of Revere womens shoes, designed with comfort and style in mind. Revere shoes help to alleviate pain in the feet, heels, knees and lower back. All styles have removable footbeds for custom orthotics, as well as adjustable and extendable straps for excellent adjustability. There's also a cushioned heel on each pair for extra comfort and shock absorption.

Revere Shoes
Revere shoes are known for their quality craftsmanship and attention to detail. Whether you're looking for casual flats, elegant wedge heels, or supportive trainers, Revere offers a wide range of footwear options to suit your needs. Browse through our selection and find the perfect pair of Revere shoes for any occasion.
Revere Sandals
Discover our collection of Revere sandals, combining fashion and comfort for the ultimate warm-weather footwear. Revere sandals provide exceptional support and cushioning so that you can go about your day with ease. From trendy sandals to classic slide-on's, you'll find a variety of styles to elevate your summer outfit. Step into comfort and style with Revere sandals.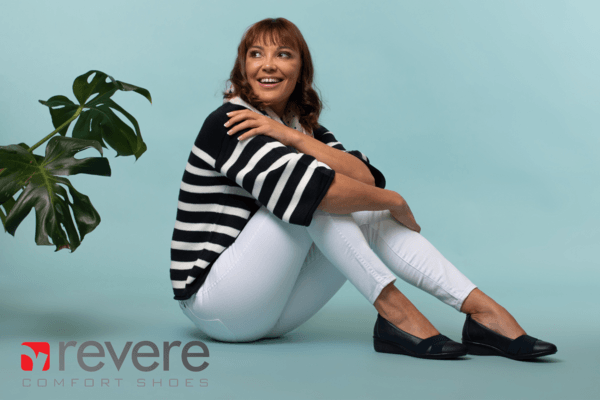 Other brands with built in Arch Support