DB Easy B specialises in the design and manufacture of wide fitting footwear and understand that every foot is unique. Made in England, they feature removable insoles that can alter the width of the shoe for the perfect fit. With a variety of styles on offer, from women's boots to men's smart casual shoes, there's a design to suit every taste and every occasion!
Great adjustable shoes
What makes DB Easy B footwear special is the adjustability of fit they give you.
All DB Easy B shoes include two removable inserts which allow you to adjust the width/depth of the shoe to either EE (Extra Wide) or 4E (Extra Extra Extra Wide).
Some sandals have removable footbeds which allow for the fitting of your own orthotics.
Some footwear give you adjustable straps that can either be extended or cut.
All of these details are included on all our descriptions, so find a shoe you like and explore how much it can adjust to your foot.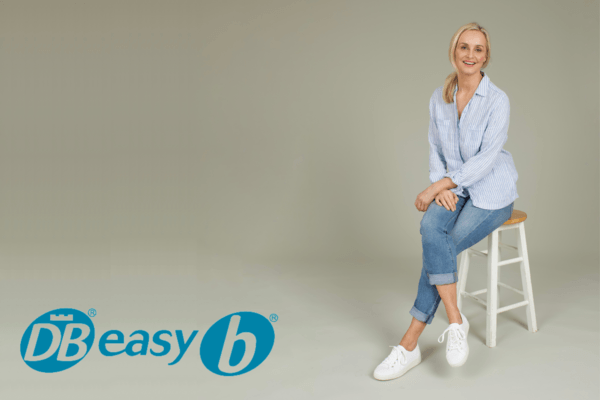 DB Easy B Shoes
DB Easy B shoes are designed with comfort in mind. With cushioned footbeds, supportive soles, and breathable uppers, these shoes are the perfect choice for anyone who spends long hours on their feet.
Crafted with high-quality materials to ensure long-lasting durability and comfort. From the stitching to the materials used, every aspect of DB Easy B shoes is designed to provide the best possible quality.
DB Easy B shoes are available in a wide range of sizes and widths, so you can find the perfect fit for your feet.
DB Easy B Shoes & Slippers
DB Easy B shoes are available in a wide range of styles, from classic loafers and sandals to trendy trainers and slippers. Whether you're looking for a cosy fleece lined slipper to keep your feet warm, or a comfortable sandal for easy summer walks, DB Easy B has a style that will suit your needs.
Simply Feet Slippers
Are you looking for the perfect slipper to keep your feet comfortable, cosy? Discover the Simply Feet slipper range, from slip-on loafers to slipper boots, we have the perfect slipper for you. Slippers
Other brands you may be interested in