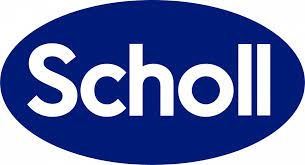 With over 100 years of expertise in footcare, Scholl have established themselves as a leading provider of footcare solutions.
With a range of fabulous products including insoles, foot masks, and blister plasters, all Scholl products have been designed to provide solutions to help with your foot troubles, from dry skin to tired and aching feet.
Our in-house Podiatrist, Mrs G, has carefully selected a range of Scholl's products to ensure we offer only the very best products to help keep your feet beautifully soft and healthy.
Scholl footwear incorporates a number of technologies to provide day long comfort whilst on the go. From their Gelactiv insole which is fitted with a special Technogel insert under the heel to absorb any shock, to a memory cushion insole designed to adapt to the anatomy of the foot and in turn helping distribute pressure, there's something available to suit all of your foot health needs. Offering both men and womens footwear with designs ranging from winter boots to summer sandals.