Keep your feet happy and healthy with eco-friendly and sustainable socks from Thought. Available in a wide range of patterns and colours, these soft socks are made from some of the planet's most sustainable fabrics. They're also breathable, naturally anti-bacterial and anti-fungal, so your feet can be kept both warm and cool.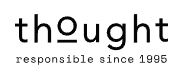 Thought Socks
Crafted from eco-friendly materials such as organic cotton, bamboo, and hemp, Thought socks are designed with comfort and durability in mind. Made using ethical manufacturing process and vegan friendly materials, these socks are perfect for anyone looking for sustainable and ethical fashion.
Shop for your perfect pair of Thought socks
Soft and comfortable, Thought socks keep your feet happy all day long. With a variety of patterns and colours to choose from, there's a pair of Thought socks for every occasion. Whether you're looking for a cosy pair of socks to wear around the house or a stylish pair of socks to wear to work. Shop the collection today.
Simply Feet Insoles
For extra comfort and support shop our range of superior Insoles. From arch support to gel heel cups and cushioning, we have the right insole for you. Simply Feet Insoles