Ilse Jacobsen is a footwear brand that embodies a contemporary, feminine style with a unique Scandinavian twist. Known for comfortable, high-quality shoes and boots, Ilse Jacobsen has become a staple in the footwear industry. Discover our curated selection of shoes, boots and slippers from the renowned Danish designer.
About IIse Jacobsen
ILSE JACOBSEN HORNBÆK was founded in 1993 by Ilse Jacobsen, in the idyllic seaside town of Hornbæk in the northern part of Denmark. Authentic to her roots, the little Danish seaside town of Hornbæk, is still the epicentre of everything that ILSE JACOBSEN does.
The design philosophy conveys the simple and raw beauty of nature. With a distinct feminine touch, ILSE JACOBSEN infuses the inherent functionality of her products with the feeling of comfort and style.
Ilse Jacobsen Boots & Shoes
At Simply Feet, we're proud to carry a diverse range of Ilse Jacobsen footwear, from the classic Tulip ballet flats to the sophisticated rubber boots that the brand is famous for. The range is crafted from quality material including soft leather, flexible rubber soles and cushioned footbeds for ultimate style and comfort.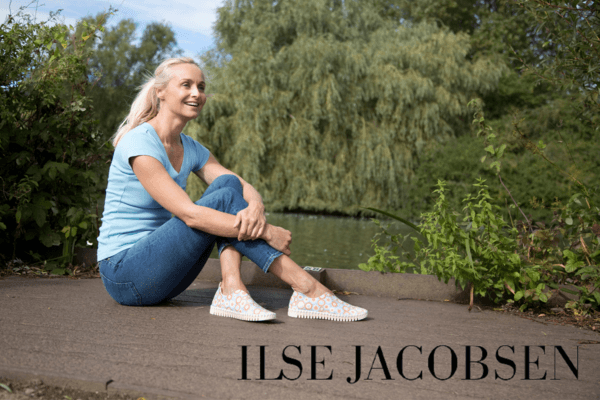 Other brands you may like